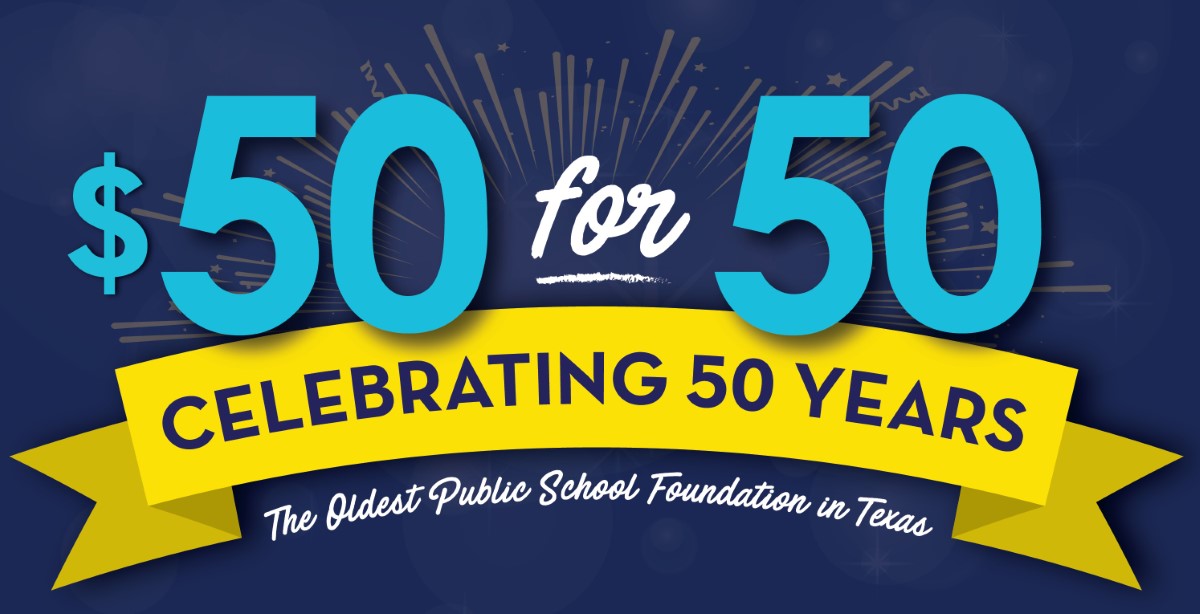 ---
50 years ago, our community established the first public school foundation in the great State of Texas.
Throughout the last 50 years, numerous community leaders, parents, grandparents, and alumni have led the Foundation's efforts to support our students, back our teachers, and fund our schools.
This year, we celebrate their vision while cultivating community support for the future. Join us in backing teachers by making a monthly gift of $50 as part of our $50 for 50 campaign.
For more information about the Foundation and how you can participate visit our website at www.ahschoolfoundation.org.
Important Steps to Set Up $50 for 50 Recurring Gift:
1. Click the "Donate" button below.
2. Select the $50 donation amount.
3. Make it a one-time gift or check the box to make your gift recurring. (Recurring $50 for 50 donors will receive our regular yard sign after their first donation!)
4. Choose your preferred donation date for your monthly gift.
5. Complete the form.

If you'd like to set a specific end date, simply place that in the comment box. Otherwise the gift will be recurring until you call to pause or cancel.
Need assistance? We can help! Call us at (210) 832-5957.
---