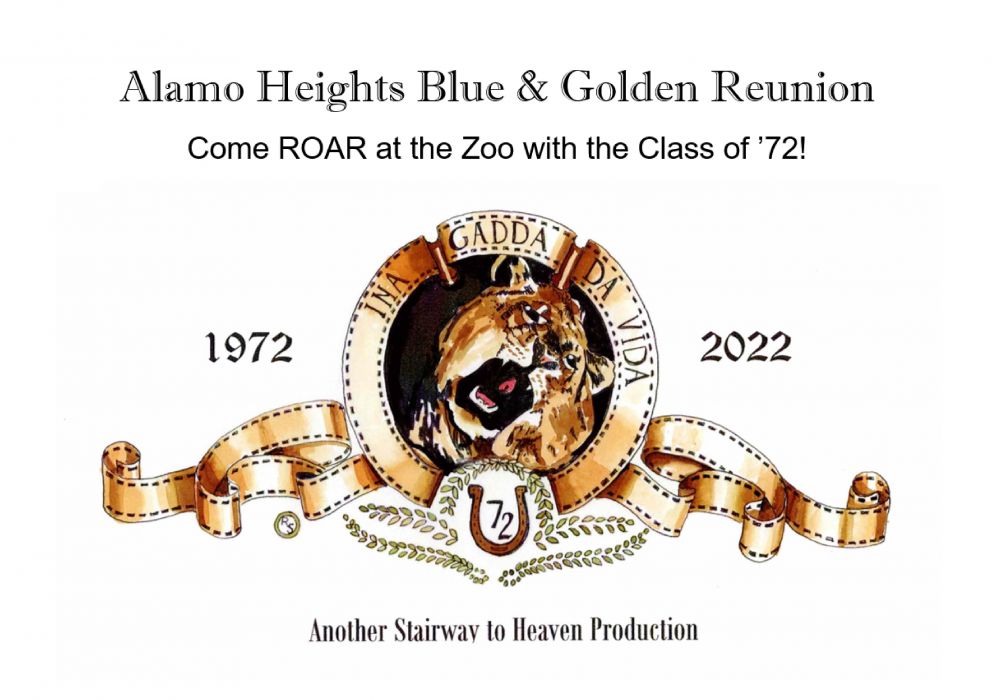 Date:
October 22, 2022
Time:
6:30pm - 10:30pm
Event Description
This reunion event will be held at the San Antonio Zoo on Saturday, October 22, 2022, from 6:30 p.m. - 10:30 p.m.
Tour of Alamo Heights High School:
Meet at the front of AHHS for a class photo at 1:45 PM. The tour will take place 2 PM - 3 PM. All buildings are wheelchair and stroller accessible. Please mark if you and any guests plan to attend through the ticket registration page.
An Evening at the San Antonio Zoo:
Tickets to the Saturday night dinner at the Zoo are $100 and are available for purchase using the button at the top of this page. You are invited to purchase sponsored tickets and to leave an additional donation to go toward your Blue & Golden Class Reunion!

Reunion Contact:
Suzanne Cheever Goudge
goudge6@gmail.com
Help the Alamo Heights School Foundation keep our records accurate and up to date by filling out this Alumni Contact Form.