The District will be able to count on these funds year after year as they continue to provide the students of AHISD with a high-quality education. Donations to Their Future! endowment campaign includes opportunities for gift recognition through naming rights to various District facilities.
Gifts to Their Future!
Endowment Campaign can be made in one of the following ways:
Cash Gifts may be made by personal, business, or foundation check.
Pledges may be made to the Endowment Fund with payments spread over a five-year period.
Appreciated Stock Gifts can be transferred to the Foundation.
Planned Gifts can be made to the Endowment by listing the Alamo Heights School Foundation as a beneficiary in their will or trust. Planned gifts can also include retirement plan assets and life insurance.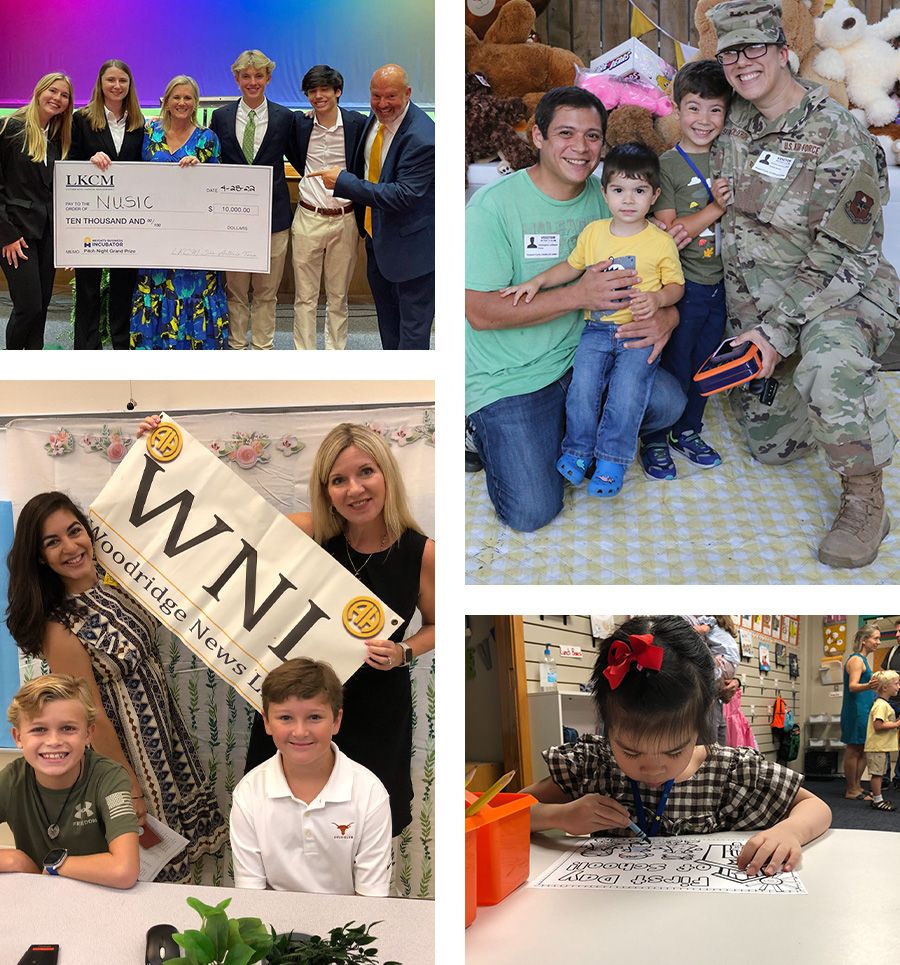 For more information about the endowment fund and ways to give, please contact Heather McFarland, Executive Director, at hmcfarland@ahisd.net or (210) 832-5957.
Our
Funds
Sustaining Fund: Our most critical fund that helps meet the greatest needs of AHISD
Lauren & Peter McLaughlin
Julie & Warren Wilkinson, Jr.
Faculty Fund: Provides funds for AHISD to recruit and retain the best and brightest teachers and staff
Julie & Warren Wilkinson, Jr.
Program Fund: Ensures AHISD is able to continue to provide our students unique and innovative learning opportunities
Julie & Warren Wilkinson, Jr.
Athletic Fund: Funds operational costs of AHISD athletic programs, recognizing that all athletes are students first, and each coach is a teacher
Julie & Warren Wilkinson, Jr.
Student Needs Fund: Supports the removal of barriers that some of our students face accessing all that AHISD offers
Julie & Warren Wilkinson, Jr.