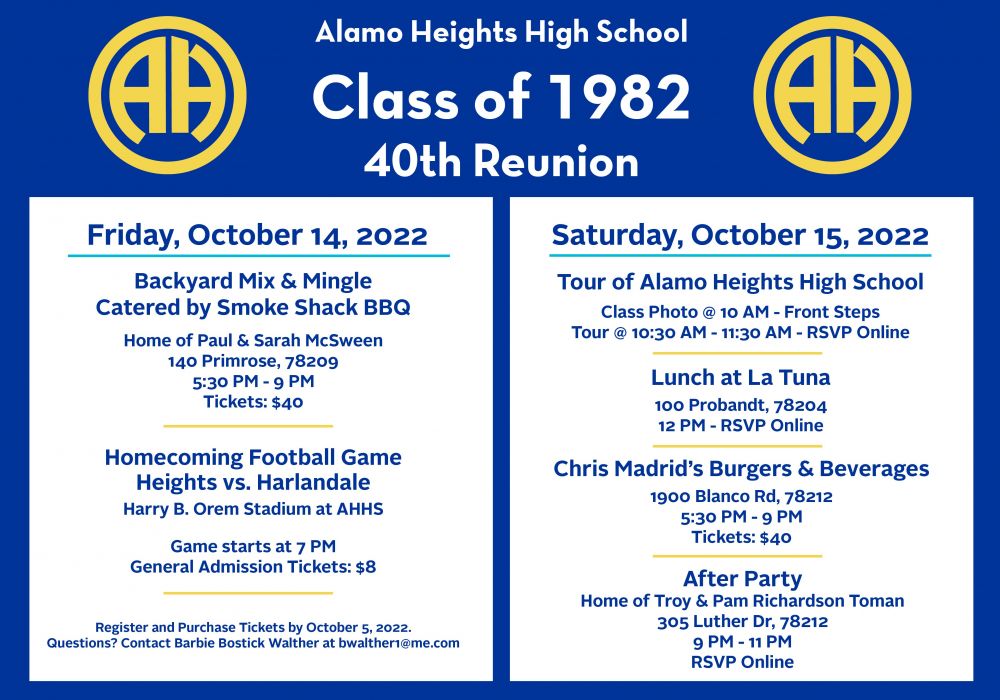 Check out the flyer below for more details, and register using the button or QR code!
#OnceAMuleAlwaysAMule
Event Description
The Class of 1982 will be celebrating our 40th Reunion during Homecoming Weekend, October 14th and 15th.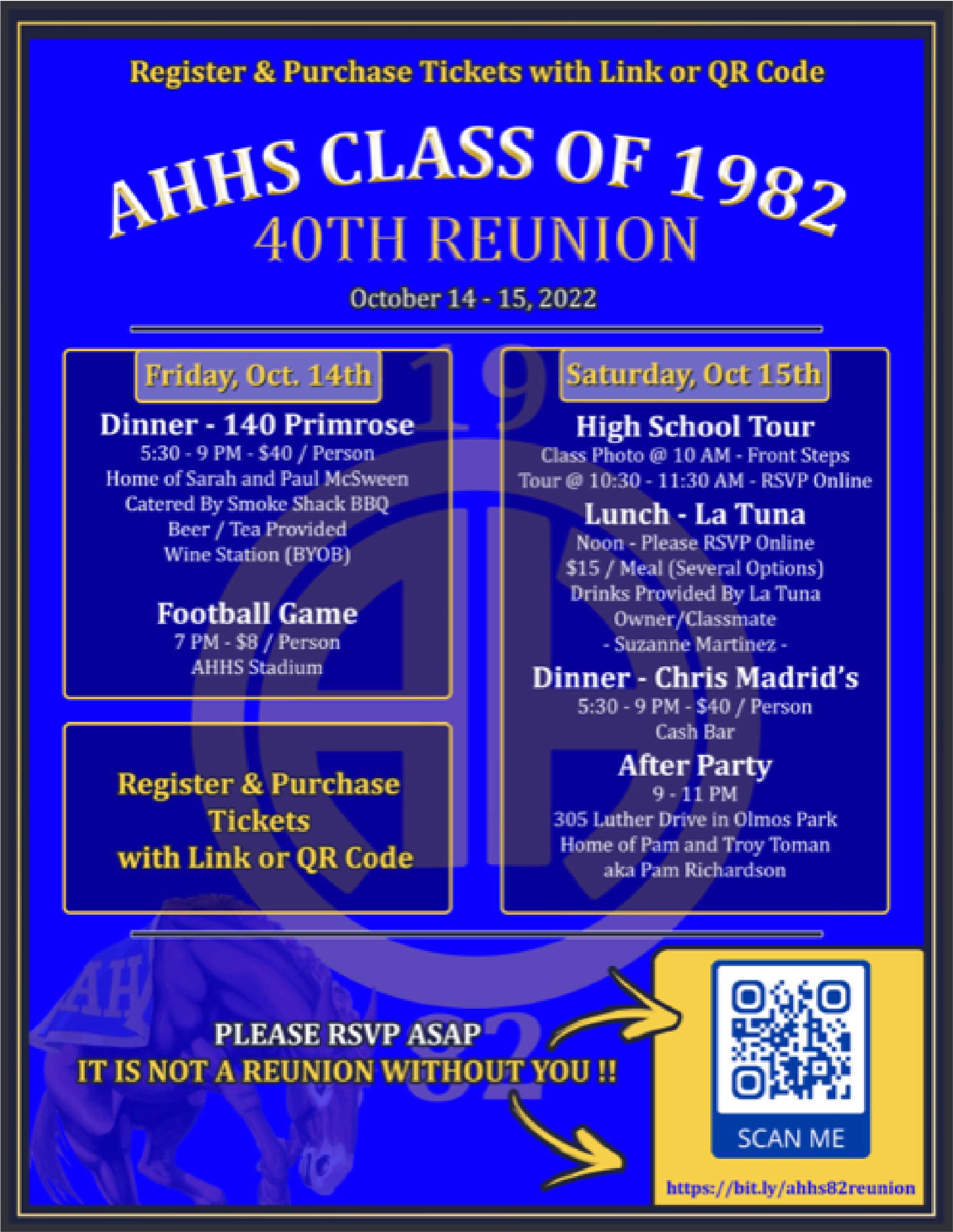 Friday, October 14, 2022:

Meet at Paul & Sarah McSween's home to enjoy dinner catered by Smoke Shack BBQ.
Going to the Homecoming Game against Harlandale? Walk on over to the new and improved Harry B. Orem Stadium - the game starts at 7 PM (Reserved section TBA).

Saturday, October 15, 2022:

Tour of Alamo Heights High School: Meet at the Mule in front of AHHS for a class photo at 10 AM. The tour will take place 10:30 AM - 11:30 AM.
The tour is free but please register yourself and any guests that plan to attend. All buildings are wheelchair and stroller accessible.
Immediately after the tour, join your classmates for lunch at La Tuna, located at 100 Probandt St, 78204. Please mark if you plan to attend. Meal options are $15 and available for purchase at the restaurant. Drinks provided by La Tuna Owner & Classmate, Suzanne Martinez.
Meet up for burgers and beverages at Chris Madrid's, located at 1900 Blanco Rd, 78212. Cash bar will be available.
Wind down the evening with classmates at the home of Troy & Pam Richardson Toman between 9 PM - 11 PM.
Reunion Contact:
Barbie Bostick Walther
(210) 845-9779
bwalther1@me.com
Help the Alamo Heights School Foundation keep our records accurate and up to date by filling out this Alumni Contact Form.