Harry B. Orem
Lifetime Educator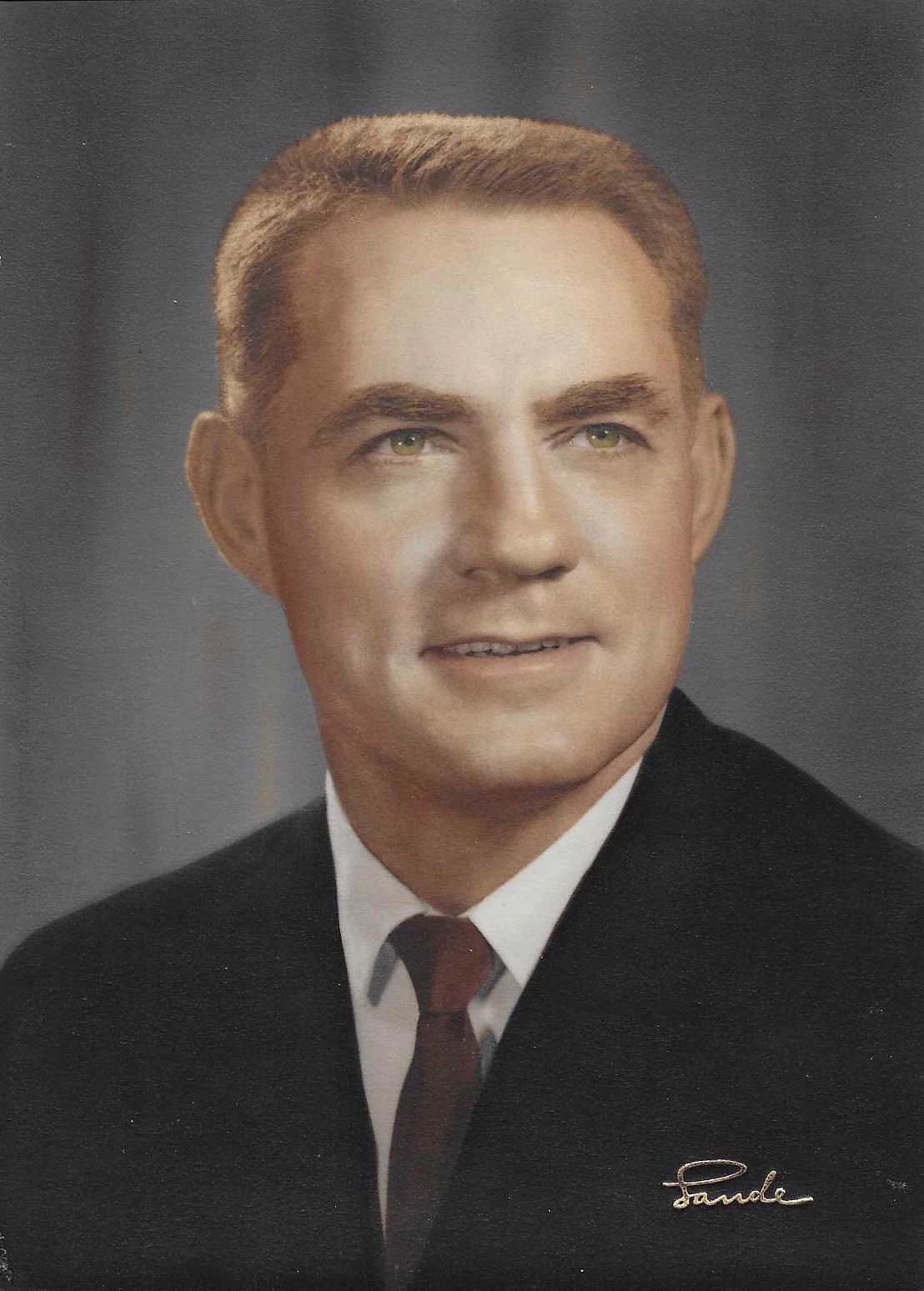 Harry B. Orem was born on November 4th, 1926, in Houston, Texas, and moved to San Antonio in 1937. He began attending Cambridge Elementary School in 5th grade and graduated from Alamo Heights High School in 1944. During his time as a student, Harry participated in many clubs and organizations. He played football, baseball, basketball, and ran track. Additionally, he was involved in Student Council and was a member of the Alamo Heights High School band.

Following graduation, Harry briefly attended The University of Texas at Austin before joining the Navy in late 1944. During this time, he traveled to several ports overseas, including Hong Kong and Shanghai, while serving on multiple destroyer ships. After being honorably discharged in 1947, he returned to San Antonio and was hired as the Cambridge Elementary PE teacher. It was here that he met his future wife, elementary school teacher, Mary Fern Hawkins. In 1948, Harry enrolled at St. Mary's University to finish his education, married Mary Fern, and helped open the Alamo Heights Swimming Pool. He then transferred to Trinity University, where he graduated with a Bachelor of Science in Education. He went on to earn his Master of Education in 1951, where he was part of Trinity's very first graduate school class.
In 1953, Harry began his long and successful career with the Alamo Heights Independent School District as a coach at the Alamo Heights Junior School. As a lifetime learner, he continued to broaden his knowledge by attending additional college courses, eventually earning the title of Assistant Principal of the Junior School. He later worked as an Administrator, where he implemented the first computer system in the District. He went on to become Principal of Alamo Heights High School, and finally, Assistant Superintendent of the District. Harry was such a proponent of learning that, at the time of his retirement in 1994, he lacked only the presentation of his dissertation to earn his PhD. During his extensive career, Harry sponsored a learning center in a low-income housing unit, where he worked with students in reading and computer literacy, volunteered at the Mule Relays for 30+ years, and earned many awards and distinctions. After devoting 41 years as a professional educator in the District, Harry voluntarily served as a member of the Alamo Heights School Foundation board and the Board of Trustees. He was a champion of all things Alamo Heights and used his enthusiasm to change many students' lives for the better. Today, he is still remembered as "Mr. Alamo Heights".
Harry and Mary Fern have two children, Tim, who graduated from AHHS in 1972, and Kathryn Orem Neill, who graduated from AHHS in 1978.