Marie Smith
Distinguished Service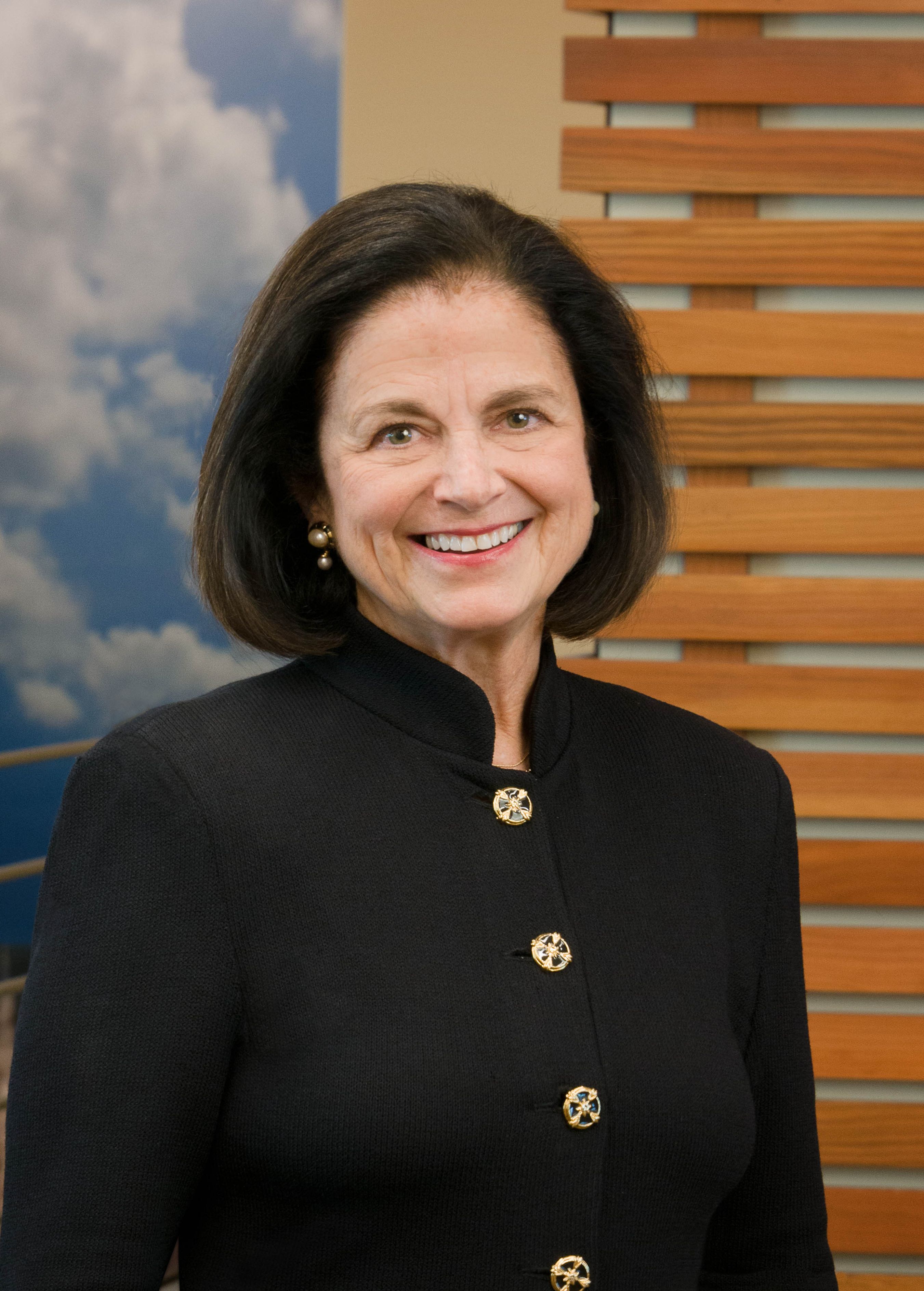 Marie Smith was born Carol Marie Hall in September 1952 and has a demonstrated history of walking a path of compassion. From her education and pediatric nursing career to her passion in cancer research, Marie has nurtured a lifelong devotion to service.
Marie holds a Bachelor's of Science in Nursing from Vanderbilt University, received in 1974, and two years later achieved a Master's of Science in Nursing from the University of Alabama in Birmingham. She has held professional positions ranging from Charge Nurse at Le Bonheur Children's Hospital in Memphis, Tennessee, to graduate teaching assistant at the University of Alabama in Birmingham, to Pediatric Hematology-Oncology Clinical Specialist at Duke University, to Instructor and Assistant Professor at Vanderbilt School of Nursing.
In addition to being a founding board member and past president of Respite Care of San Antonio, Marie served as the first Executive Director of the Susan G. Komen Breast Cancer Foundation (San Antonio Affiliate) from 1997 to 2000. She moved on to become the first Executive Director of the Alamo Heights School Foundation and served in this role from 2000 until 2006.
Marie was the instrumental key to change for the Alamo Heights School Foundation as it grew from its origin of scholarship distribution to the full-fledged non-profit fundraising arm of Alamo Heights Independent School District. Her leadership, creativity, guidance, and presence are a huge reason why the District and Foundation have evolved into a robust fundraising entity for the children, teachers, and schools of Alamo Heights. She was instrumental in launching the Foundation's first successful endowment campaign, helping to ensure the Foundation would exist to support the District for years to come.
Marie has served as President and Board Member of the Junior League of San Antonio, Inc., and is a dedicated advocate for the American Cancer Society, the United Way, Methodist Hospital, Any Baby Can, the CTRC, Haven for Hope, and Christ Episcopal Church. She was also recognized by the San Antonio Chamber of Commerce (2010) with the WOW Award for Volunteerism. Her latest outreach mission has brought her face-to-face with the city's homeless population, serving as a docent for the Haven for Hope organization in downtown San Antonio.
As a parent Marie served in many volunteer capacities as part of the Cambridge, Woodridge, and Junior School PTOs. She also was an active supporter of the tennis team and involved in district strategic planning. Marie continues to live in the Alamo Heights community where she continues to support many local charities. She married Dr. Paul H. Smith, Jr., in 1980, and had four children; three living and two married, with six grandchildren.