Pat Frost
Distinguished Alumni
Class of 1978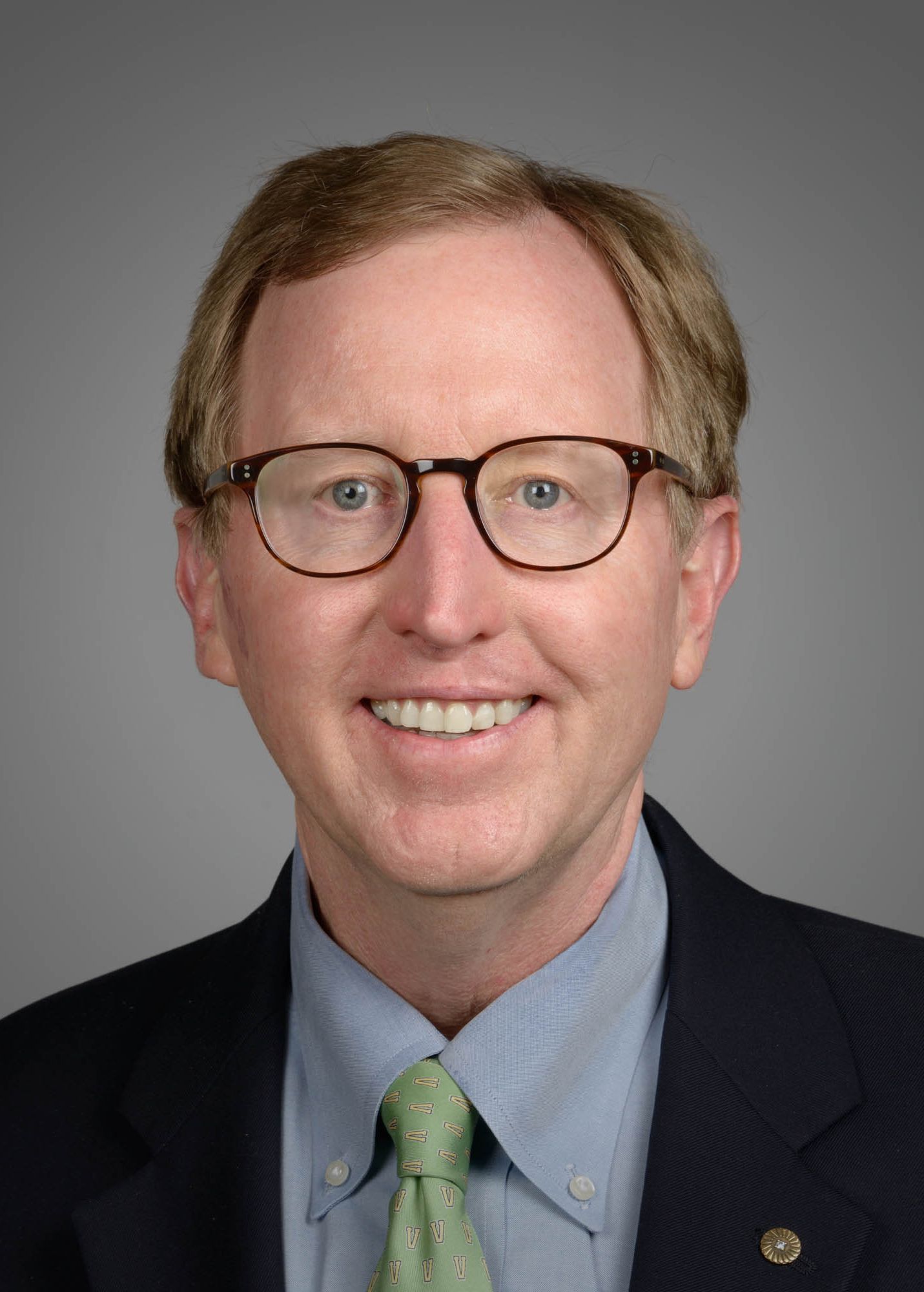 A native of San Antonio, Patrick B. Frost graduated from Alamo Heights High School in 1978. While attending AHHS, he was the Sports Editor for the Hoof Print, namer of the Mule Dome, member of the National Honor Society, and bit character in the Senior Play. In 1982, Mr. Frost earned a B.A. in Economics from Vanderbilt University, graduating summa cum laude, and went on to earn an MBA in 1984 from the University of Texas at Austin.
Mr. Frost is President of Frost Bank and Director of Cullen/Frost Bankers, Inc. and a devoted civic leader who serves his community through numerous professional and civic activities. He is the Chairman of the Christus Santa Rosa Children's Hospital Foundation and former Chairman of the Free Trade Alliance of San Antonio. Mr. Frost is also a Trustee of the San Antonio Medical Foundation and serves on the board of trustees of United Way of San Antonio. He is on the Executive Committee of the San Antonio Livestock Exposition, and was advisory council chairman of the University of Texas at San Antonio College of Business. Mr. Frost has served as chair of the local organizing committee for the NCAA Men's Final Four in 2004, 2008, 2018, and 2025. He also chaired the Alamo Bowl in 2003 and 2013.
His other current civic activities include serving on the board of the South Texas Blood & Tissue Center Foundation, Visit San Antonio, the Advisory Council for the San Antonio Lighthouse for the Blind, and Wayland Baptist University. Professional memberships held by Mr. Frost include San Antonio Rotary Club, World Presidents Organization, Phi Beta Kappa Society, and Philosophical Society of Texas
Since graduating, Mr. Frost has remained a passionate supporter and advocate of the Alamo Heights Independent School District and the Alamo Heights School Foundation. He is married to Dr. Kelley Lynn Frost and has two children, Patrick and Katie.