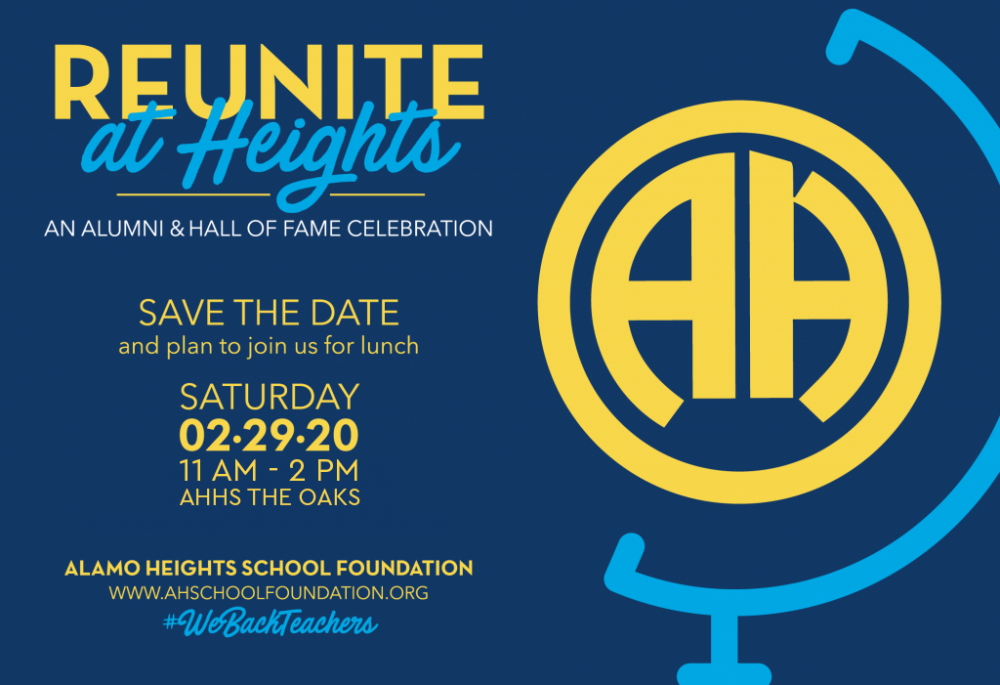 Want to host a Heights Huddle?

Contact Jessica Kelley at jkelley@ahisd.net or 210-832-5957
Event Description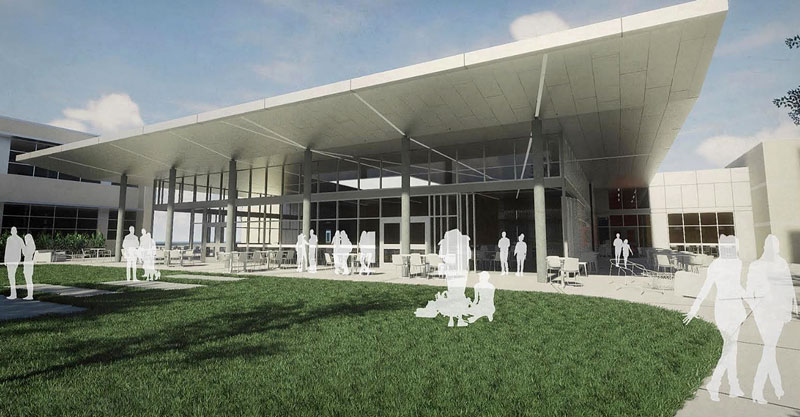 Alamo Heights School Foundation would like to invite you back to Heights. The inaugural Reunite at Heights: an Alumni and Hall of Fame celebration will be held on Saturday, February 29, 2020 in the new cafeteria, The Oaks, at Alamo Heights High School.
We are excited to announce this year's Hall of Fame recipients:
Distinguished Alumni:

Joseph Lambert '58, Everett Fly '70 and Pat Frost '78

Distinguished Service:

Patti and Mark Mays

Lifetime Educator:

Paul Foerster
Please join us in recognizing these deserving individuals as we induct them into the Hall of Fame and celebrating all the wonderful alumni and volunteers in our community.
Special thanks to:
Becky Gulley, Reunite at Heights Chair
Kelly Fellbaum, Hall of Fame Chair
Hall of Fame Selection Committee: Dr. Dana Bashara, Laura Guglielmo, Lisa Krenger, Terrie Musselman, and Paul Foerster (Distinguished Alumni and Service awards only)